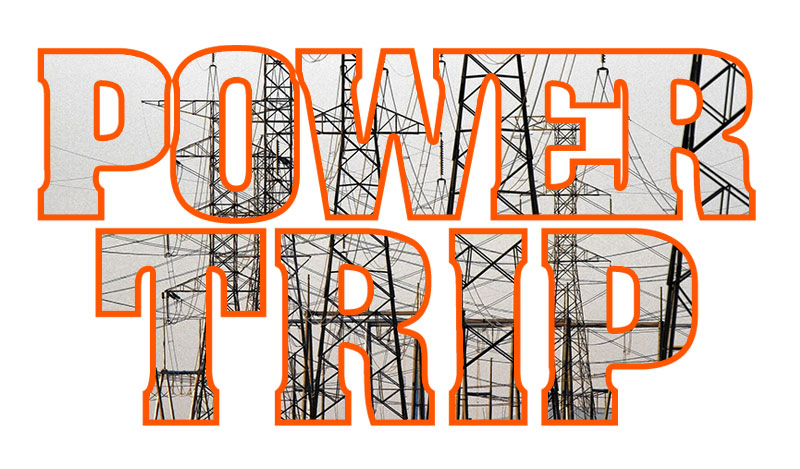 by Karim Naguib
CEO, neGma
"It is impossible to imagine the modern world without electricity.
We are dependent on an uninterrupted source of power and when it fails the consequences are devastating. Over the past decade there have been 50 significant power-outage events occurring in 26 countries, and the demand for electricity continues to grow stronger with rapid population growth, compact urban areas and an 'addiction' to electric appliances. In their article "Exergy and the City: The Technology and Sociology of Power (Failure)," Hugh Byrd and Steve Matthewman predict that these blackouts are only a dress rehearsal for a future in which they will appear more frequently and with greater severity."
There's likely to be power outages when big storms hit, but what about those outages that just happen during a sunny day, oh and when you are about to send that important document to a very important client.
[ut_blockquote_left] Do not assume because you are in a "commercial building" that you are on a commercial grid. [/ut_blockquote_left] Ask yourself this question; "Are we on a commercial electrical grid or residential electrical grid?"  Do not assume because you are in a "commercial building" that you are on a commercial grid. We have found that clients near any type of housing development, may it be apartments, condominiums, or the like, most likely your "commercial building" is on a residential grid.  What is the difference you ask?
Utility service territories are typically geographically distinct from one another. These territories may be set by regulation or by economics as the capital cost of reproducing infrastructure is usually prohibitive. Each territory is composed of different types of consumers, usually broadly described as commercial, residential or industrial.
Tariff structure
Electricity consumers are divided into classes of service or sectors (residential, commercial, industrial, and other) based on the type of service they receive. Sectoral classification of consumers is determined by each utility and is based on various criteria such as:
demand levels
rate schedules
distribution voltage
accounting methods
end-use applications
other social and economic characteristics
In the event of a likely power outage, how can companies prepare their technology infrastructure?
Back up the data
Businesses really need to back up their critical data frequently, not just in anticipation of a power failure, but test the success of the backups. That said, if there is time to complete a backup before an expected outage, do it.
Never let equipment go down "hard."
Power losses can devastate servers, workstations and network infrastructures, resulting in the loss of valuable data, costs to repair your system, and lost time and productivity restoring the systems.
Consider moving to a data center / managed services provider
A power outage does not have to be a setback to your company's productivity. If these precautions are implemented, you are more likely to avoid business disruption and get back to work with ease and efficiency. Don't forget, you can always reach out to neGma if you need assistance or to discuss products and services that will keep your business up and running.
How can the hard lessons learned from these unexpected power outages help companies refine their IT strategy?
As business gets back to normal, this is a perfect time to examine options for storing and accessing mission-critical data and applications. Among many considerations, being able to function in the event of a long-term power outage, before it happens again, is key. Small and mid-size businesses have three main options:
housing their own hardware and software on site
storing servers and software off site in a hosted environment
moving everything to the cloud.
The top two options involve:
Storing your servers and software off site at a Colocation/Data Center facility where their infrastructure is redundant, (UPS, Internet, Network, HVAC, etc.)
Lease a Virtual Private Server in the cloud, where all your business applications are housed and are accessed seamlessly over the Internet where you do not have the worry of hardware failure.  That responsibility it passed to the cloud provider.  These alternatives are highly cost effective. Again, the drawback here is that, without Internet, the cloud cannot be reached.
neGma is a Tier III, SSAE16-SOC 2-Type 1 compliant Data Center specializing in keeping your business network servers secure, and up and running.
We can help keep your systems safe from outages such as what is described above!
[ut_button color="theme-btn" target="_self" link="https://www.negma.net/easy-data-center-services/" size="large" shape="round" ]Get to Safety! Click here now[/ut_button]