Get Expert Help At Your Fingertips With Remote Desktop Support
We've all been there—trying to finish a document, or working with a customer when suddenly something breaks. Onsite or Negma Remote Desktop Support, we are able to jump in to action and offer assistance when it's needed most! neGma will install our special keyboard quick-key shortcut and remote help software, that will notify us when you need help! When you're in need, simply quick-key to open the software dialogue box, and send us a support ticket describing the kind of help you need, and we'll take care of the rest!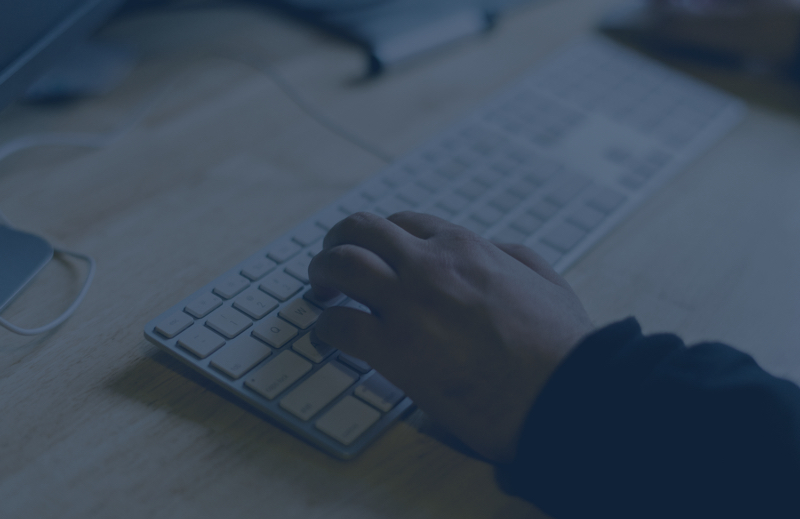 You get all of our premium IT outsourcing services for one flat monthly rate.
If you've ever experienced the frustration of some of these, below—you're ready for us!
Take a look at all the services you get when you partner with Negma for your IT needs:
Scheduled onsite visits– your favorite tech comes regularly to maintain the network and address issues
Unlimited remote support and remote access– for those problems that can be monitored and resolved with remote access tools
Unlimited help desk– for those pop-up IT questions and minor issues
Data recovery services

– without your data, you can't run your business

Cloud servers for hosting some or all of your services– safe, secure, cost effective solutions
Hosted email– with O365 you get Microsoft Exchange email without the cost
Cloud based anti-spam– keep that inbox clean
Cloud based backup– add a second tier to your data backup and recovery process
Troubleshooting your systems– for those "odd" computer behaviors
24/7 server monitoring– servers are fickle and need nearly constant attention and Negma does it for you
Backup monitoring– we monitor your local backup process to make sure it's backing up critical data
Server optimization for best performance– checking the server regularly to make sure it's giving you optimal performance, reliability, and speed
Emergency support– for those more serious problems that pop up at the most inopportune times, Negma is there to help any time you need it
Computer network planning and building– our pros work with you to develop an IT plan and structure that fits your unique needs and budget
What are the benefits of using Remote Desktop Support?
Supporting your staff to help maximize their productivity is paramount to a company's success. You basically have three choices: Increase your IT resources (or start them), expand responsibilities to cover the need, or outsource your support to specialists whose primary function is desktop support who are always available and knowledgeable. 
Happier staff, and more knowledgeable – Consistent and easy support will always produce happier staff members! But with that expectation of help, there is the added benefit of the interaction with trained, professional, remote desktop support personnel. Simply put, they'll learn more about their computers by helping and working with a technician who may need them to perform simple tasks as part of the solution.
Happier IT techs – Your current in-house team knows that daily desktop support can easily derail their day, drawing them away from the more technical tasks of caring for servers, application support, security, and other network resources. Remote desktop support technicians can mitigate this inefficiency by assisting remotely, and freeing up your IT team to focus on larger technical needs and projects.
Cost Savings – What if you could hire a team of desktop support technicians for the cost of just one? Here's an example. Let's say you have 50 end users. For the cost of just one technician you could hire a whole team that never calls in sick, never goes on vacation, and you don't have to pay them benefits!
Speed – Staff can quickly connect with an agent via our support software and quick-keys, allowing help to arrive more quickly. In-house technicians frequently need to stop working on a task, project, or service ticket to offer assistance elsewhere.  Alternatively, the staff member may have to wait longer periods of time for help. Remote Desktop Supports gets the job done when it is most important—the time of need!
Remote Desktop Support can help to provide happier staff, technicians, and even lower your support costs! neGma has been supporting our clients for over 23 years, helping thousands of staff members along the way. Isn't it time you had some help too?
neGma Office & Data Center
4215 N. Beltwood Parkway
Farmers Branch, Texas 75244